Pegasus and other spyware has an impact on everyone's right to free expression – not just the journalists, activists, politicians, and lawyers who are targeted.
In this podcast, recorded on 21 June, Jo Glanville talks to Ronald Deibert, founder and director of The Citizen Lab, a research unit that focuses on Internet security and threats to human rights, about the technologies that turn your mobile into a spy in your pocket. Deibert talks about the growth of the spyware industry and the fast-moving innovations that mean people targeted can be completely unaware of violations against their privacy. He points out that democracies are among the clients for these technologies and explains what role international human rights bodies can play in stemming violations and calling governments to account. 
Since their discussion, news has emerged that a United States defence company, L3 Harris, has dropped its reported plans to purchase the surveillance technology of Pegasus's developer, NSO Group, following objections from the White House.   
On 6 July, Apple announced the introduction of new security measures that promised to support iPhone users who may be vulnerable to or targeted by the spyware industry. The company also pledged funding for further research into exposing such threats. 
This is part of the Boundaries of Expression podcast series. Developed by guest editors, the series explores the limits and challenges to freedom of expression and focuses on some of the most controversial and divisive issues of our time.
Read the accompanying essay by Jo Glanville, Spyware threatens everyone's right to free expression
More Boundaries of Expression:
Listen to Jo Glanville's Boundaries of Expression podcasts:
Why the right to protest matters
Read the essays:
Why the right to truth matters, Why the right to protest matters and Are some rights more equal than others?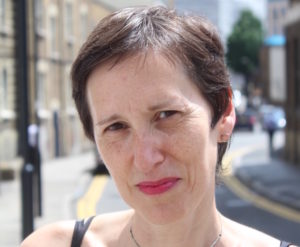 Jo Glanville is a journalist and editor. Her writing has appeared in the Guardian, London Review of Books and the Observer, among other publications. She is editor of Looking For An Enemy: eight essays on antisemitism (Short Books, UK; WW Norton, US, August 2022).
The Global Expression Report is out now!