ARTICLE 19 strongly condemns the arrests of people suspected of homosexuality in Egypt. Since 22 September, Egypt has seen a series of arrests of lesbian, gay, bisexual, transgender, queer or questioning and intersex (LGBTQI) individuals, or those perceived to be, and a severe crackdown on their right to freedom of expression. ARTICLE 19 reminds Egypt of its obligations under international human rights law to ensure the right to free expression of all, including expression of sexuality and gender identity, or expressions of support for LGBTQI people.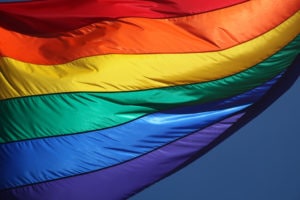 At least 54 individuals have been arrested in Egypt on suspicion of homosexuality, while ten people have been sentenced to between one and six years of imprisonment on charges of "debauchery", "inciting debauchery" and for "promoting sexual deviancy": charges usually brought against people perceived to have non-heterosexual gender identities and sexual orientations in Egypt.
The arrests followed a concert in Cairo on 22 September 2017, by Lebanese rock band, Mashrou' Leila, whose lead singer is one of the region's only openly gay musicians. Photographs of some attendees waving a rainbow flag at the concert were shared on social media, and pro-government news websites published articles demanding for their arrests. Political figures and parties called for an end to what they call "immoral behaviour".
The Egyptian police's statement alleged that arrested individuals are "homosexuals who raised the LGBTQI flag and encouraged the practice of immoral acts." However local rights groups strongly contest this. The Egyptian Initiative for Personal Rights (EIPR), which has been monitoring events, reports "the vast majority of the people arrested had nothing to do with the concert" and that this "flag incident has provided the government with a carte-blanche to issue a much wider and more vicious crackdown on the LGBTQI community".
Homophobic statements in the media and by public officials were used to induce support for, and justify, the wave of arrests, including arrests of individuals unconnected to the concert. While the media has a responsibility to report ethically on social issues, public officials have an even greater responsibility to promote the equal rights of all. LGBTQI individuals are not only socially marginalised, but were directly censored by the Supreme Council of the Media, which statedthat "homosexuals should not appear in visual, broadcast media or the Press" on the 30 September 2017.
"This complete disregard for the rights of LGBTQI individuals to free expression cannot continue" said Thomas Hughes, Executive Director of ARTICLE 19. "Not only should same-sex consensual acts between adults not be considered a criminal offence, but everyone should be free to express their sexuality or gender identity however they choose".
Many of those arrested were entrapped by Egyptian police through popular dating apps. Dalia Abd el-Hameed from the Egyptian Initiative for Personal Rights asserts that online entrapment through apps and social media is the government's "main tactic" and part of an established and sophisticated operation of the morality police. "The Egyptian government acknowledges these unjust tactics and use of public funds to target the LGBTQI community", Dalia Abd el-Hameed stated.
ARTICLE 19 reminds Egypt that states are obliged under international human rights law to protect and promote the rights to freedom of expression, freedom of assembly and association, the right to privacy and the right to equality for all people without discrimination. Egypt has ratified all major international human rights treaties in this area, including the International Covenant on Civil and Political Rights (ICCPR). It must uphold its obligations to respect human right to all persons.
ARTICLE 19 urges Egypt to stop all anti- LGBTQI operations and create an enabling environment for the rights to freedom of expression and equality. Egypt must immediately and unconditionally release all those arrested based on their sexual orientation and gender identity, in addition to all individuals arrested on the basis of their expression.
Furthermore, ARTICLE 19 calls on the government to immediately stop the entrapment of individuals via social media apps based on their perceived sexual orientation or gender identity. The international community must denounce to the Egyptian authorities the surveillance and crackdown on the LGBTQI community.