We all want a world where we can express ourselves freely, participate in society safely, and access the information we need to make decisions about our lives.
In Kenya, the Constitution guarantees these rights to all citizens. But in practice, a complex set of challenges has prevented us from fully enjoying our rights.
Complex challenges require holistic solutions. That's why the PROTECT coalition – a diverse group of activists, journalists, NGOs, lawyers, thinkers, dreamers, and doers – came together to build a free, open, and inclusive Kenya.
PROTECT's achievements so far have been remarkable: from an app that makes health services more accountable to patients to media houses adopting policies that protect journalists from sexual harassment to community radio stations becoming editorially independent from their owners.
Our results to date are impressive – but with your help, we could do so much more.
Support us to create a free, open, and inclusive Kenya.
#PROTECTEachOther
'A house of hope': Women journalists and human rights defenders unite

'Some things you don't learn at school': Sky FM and Radio Lake Victoria FM

'The future looks very bright': Pamoja FM

The voice of the community: Mtaani Radio

Using data to inform service delivery in health centres

Key challenges in Kenya
Worldwide, as ARTICLE 19's Global Expression Report shows, the space for people to question and hold their governments accountable when they fail is shrinking every day. Kenya is no exception.
The key challenges that prevent Kenyans from freely, safely, and fully expressing themselves and participating in society include:
Holistic solutions
Complex challenges call for holistic solutions. Problems with deep roots and long histories can only be resolved with deep thinking – and deep collaboration. And multiple barriers cannot be torn down by a few individuals or a single organisation alone.
In other words, it's only by joining forces and developing long-term solutions that we can make our communities and societies stronger.
It's just like if we want to get fit and stay healthy. Exercise is essential to achieving these goals. But exercise alone is not enough. We also – and simultaneously – need to eat right and sleep well.
Similarly, if we want to express ourselves freely, participate in society safely, and make informed decisions about our lives, laws that guarantee our rights are essential. But laws alone are not enough. We also – and simultaneously – need other solutions, like:
And designing such solutions is exactly what PROTECT set out to do.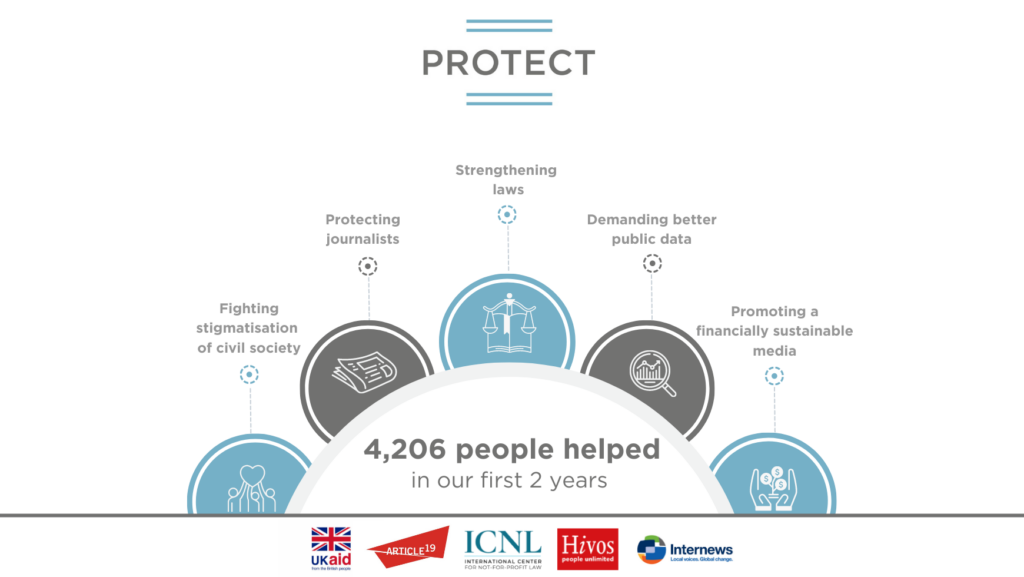 About PROTECT
PROTECT (Protecting Rights, Openness and Transparency Enhancing Civic Transformation) is a coalition of organisations that, since 2019, has joined forces to pursue our common vision: a free, open, and inclusive Kenya.

To achieve this vision, PROTECT empowers civil society organisations, human rights defenders, and journalists to hold the government accountable and build an independent democratic society.
The PROTECT consortium is made up of ARTICLE 19, Humanist Institute for Cooperation with Developing Countries (HIVOS), International Center for Not-for-Profit Law (ICNL), and Internews.

PROTECT collaborates with the following local project-implementing partners in Kisumu, Mombasa, and Nairobi:

Association of Media Women in Kenya (AMWIK)
Civic Freedom Forum
Community Initiative Action Group–Kenya Trust (CIAG Kenya)
Community radio stations, including Equator FM, Lulu FM, Mtaani Radio, Pamoja FM, Pearl Radio, Radio Lake Victoria, Radio Rahma, Tumain FM, and Sky FM
Kenya Female Advisory Organization (KEFEADO)
Kenya Media Sector Working Group
Local Empowerment for Good Governance (LENGGO)
Muslims for Human Rights (MUHURI)
Mzalendo Trust
Raia TV
Transform Empowerment for Action Initiative (TEAM)

PROTECT also works with state actors (Kisumu and Mombasa county governments, the police, the Government Advertising Agency, and others) to achieve our goals.

United in our conviction that we are stronger together, we combine our diverse range of expertise – in freedom of assembly, association, and expression; access to information and data transparency; media sustainability; and protection – to address Kenya's diverse challenges.
PROTECT designs and implements holistic solutions across 5 mutually reinforcing areas:

1. Reforming and strengthening our laws so that they reflect our goals and aspirations.

2. Making sure journalists and human rights defenders are safe so they can work without fear.

3. Helping the media be more financially sustainable so everyone can access high-quality, independent information.

4. Fighting the stigmatisation of journalists, women, ethnic minorities, young people, LGBTQI+ people, and other marginalised groups so that everyone has a fair chance to participate in society.

5. Demanding better public data and information to improve transparency and accountability.
Explore our impact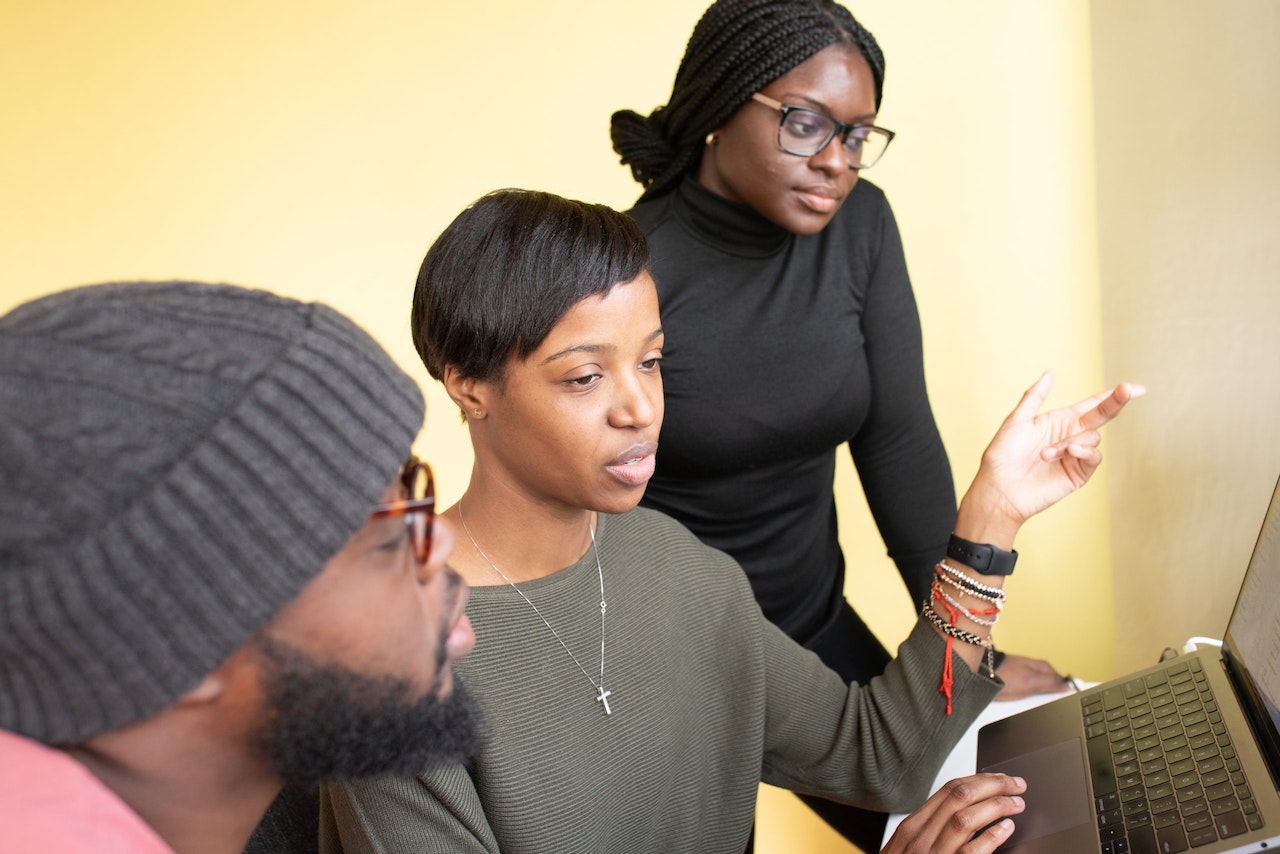 The power of participation: Uniting residents and government officials
From improving local service delivery to co-creating a public participation policy, PROTECT has made significant inroads to ensuring people in Kisumu County enjoy their right to public participation.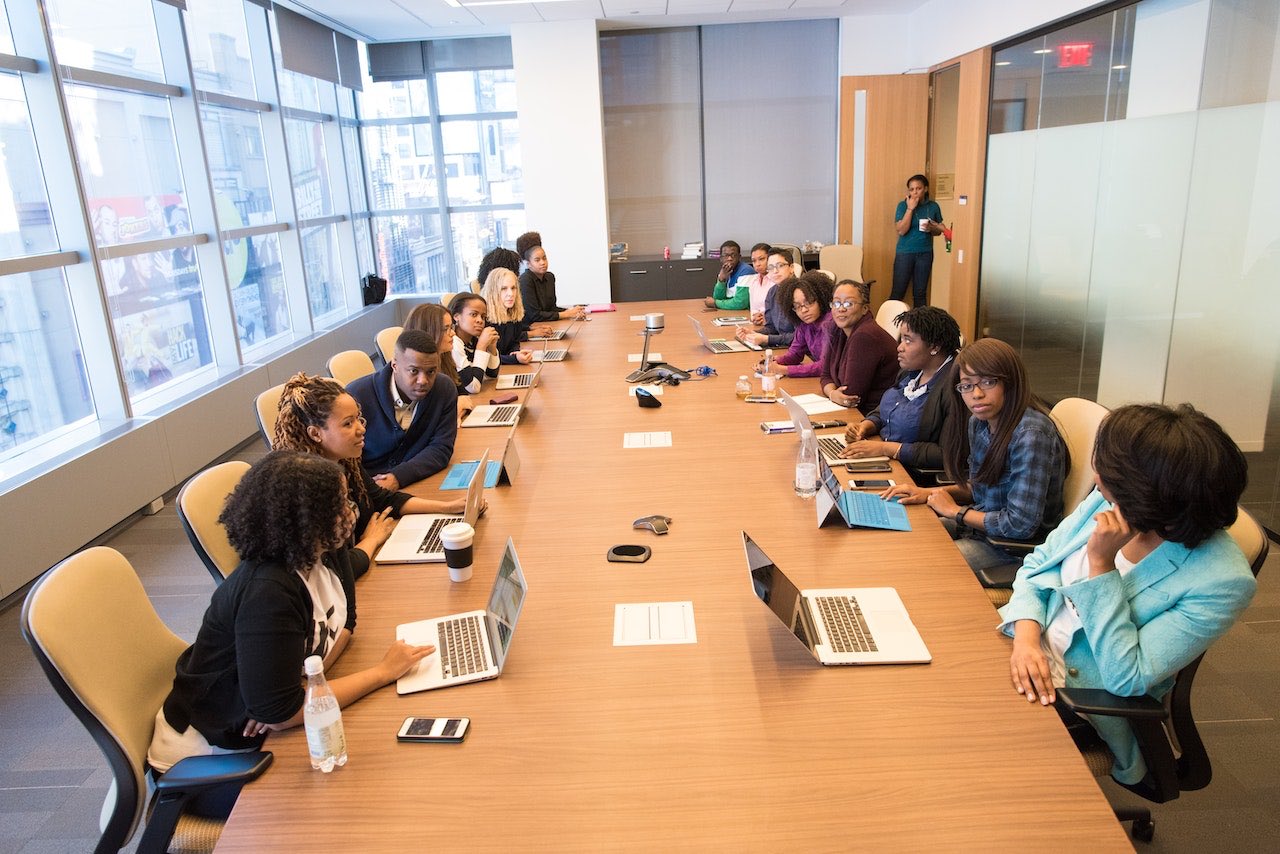 Going upstream: A holistic approach to sexual harassment against journalists
From supporting victims to developing a policy that 5 media houses have adopted, PROTECT has spearheaded a holistic, long-term approach to tackling sexual harassment against journalists.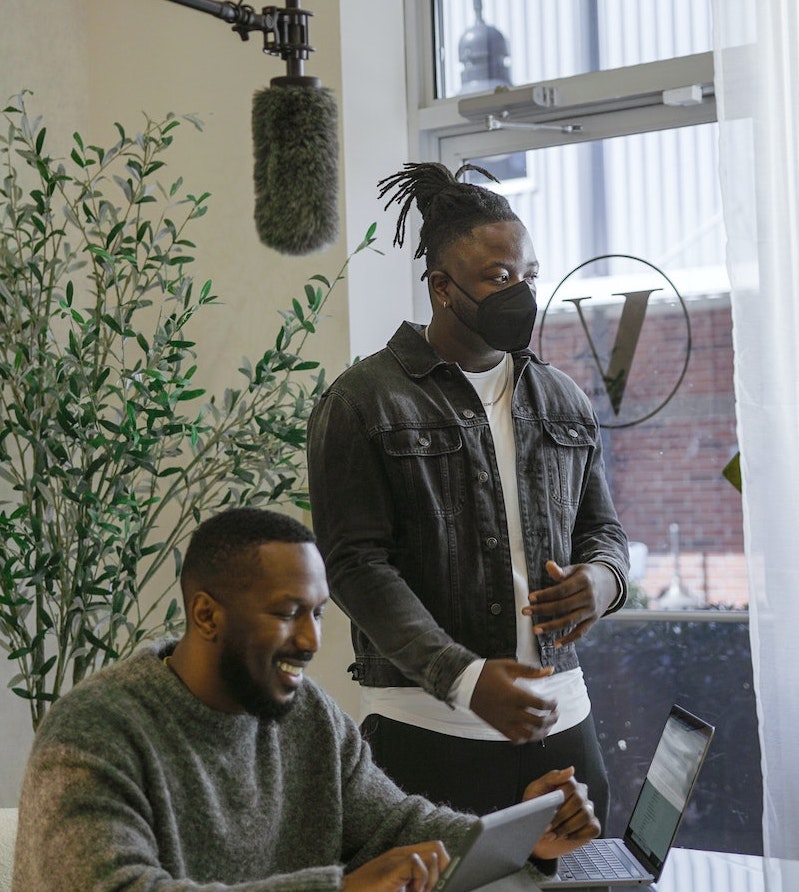 Of, by, and for the community: Unleashing the potential of local radio
From enabling more people to access reliable information to improving the business viability of community radio stations, PROTECT has invested in media freedom in a long-neglected community.
PROTECT has spearheaded holistic solutions to Kenya's complex challenges.
Our results to date are impressive – but with your help, we could do so much more.
Support us to create a free, open, and inclusive Kenya.
#PROTECTEachOther